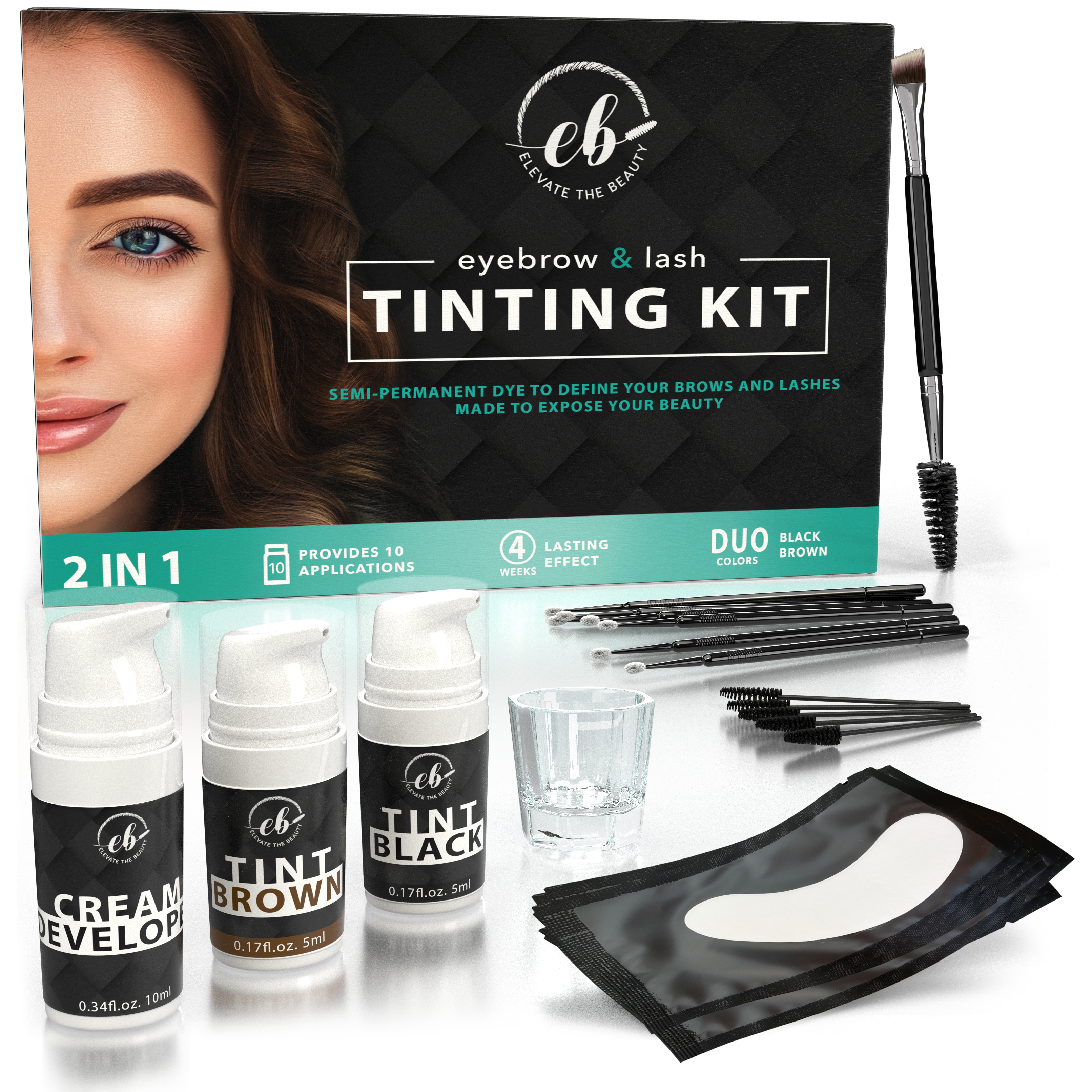 Eyebrow And Lash Tinting Kit Black And Brown Colors
Sale price Price $32.99 Regular price Unit price / per
Tax included.
If you're someone who wants to enhance your natural beauty without spending a lot of time, money and effort, then this DIY Brow and Lash Tinting Kit is the perfect solution for you. With just a few simple steps, you can achieve beautiful and defined eyes that will make you feel confident and empowered.
The Tinting Kit contains two shades, black and brown for achieving professional lash and brow hair color. The kit provides up to 10 applications, making it a cost-effective solution for those who want to maintain their eyebrows and lashes at home.
The Color lasts for up to 7 days on skin and up to 4 weeks on lash and eyebrow hairs, ensuring that you can enjoy beautiful and defined eyes for weeks to come.
You can pair this Tint Kit with our Brow Lamination Kit and Lash Lift Kit to achieve perfectly defined, long-lasting, wider and lifted brows and lashes that are sure to turn heads.
The kit contains all solutions and tools you need: black and brown coloring solution, activator, mascara and angle brush, mixing cup, protective under eye patches, disposable brushes and micro-brushes.
Kit Includes: Black color 5 ml, Brown color 5ml, Activator 10ml, Mascara and Angle Brush, Mixing Cup, Protective Under Eye Patches, Disposable Brushes and Micro-brushes.